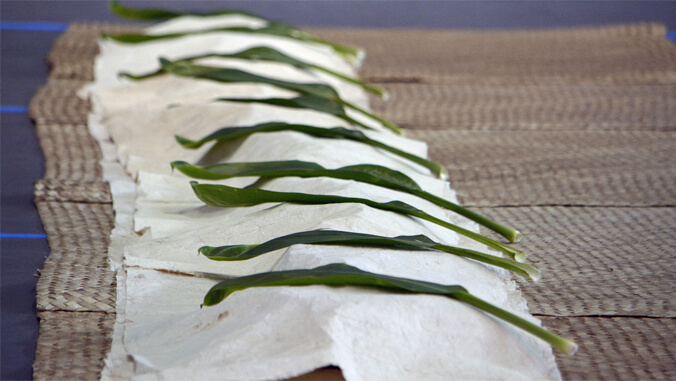 $ 9.3 million for programs serving Native Hawaiians at UH
[ad_1]
Thirteen University of Hawaii Native Hawaiian education programs are set to receive more than $ 9 million in federal funding from the great U.S. bailout law (ARPA). ARPA was enacted to stimulate recovery from the economic and health impacts of the COVID-19 pandemic. These grants are part of more than $ 28 million in federal funding awarded to 35 Native Hawaiian education programs across the state.
"This new federal funding will ensure that Native Hawaiian education programs have the resources they need to support students in time for the next school year," said Senator Brian Schatz in a press release announcing the funding. "As chair of the Senate Indian Affairs Committee, I will continue to fight for more resources for the Native Hawaiian community."
The EUH Grants are for a wide range of programs that include early childhood education, family engagement, Hawaiian language instruction, STEM path building, as well as curriculum and professional development .
"This incredible opportunity to advance Indigenous Hawaiian education with our education partners is great news during this difficult and exciting time for students and teachers on our islands," said EUH President David lassner. "We express our deepest aloha and gratitude to Senator Schatz for his unwavering efforts to promote the success of Native Hawaiians throughout the EUH system and beyond.
The grants were awarded to programs of EUH Manoa, EUH Hi, EUH Where is Oahu and Honolulu, Windward and Kaua'i Community colleges.
EUH subsidized programs
EUH Manoa
Kuhikuhina Kaulike ($ 439,772) will provide professional development to enhance the capacity of educators in schools with a high concentration of Hawaiian students to meet cultural and learning needs.
Nā Hokua Project-COVID Relief Initiative ($ 919,011) will help at-risk youth overcome learning losses and meet other pandemic-induced needs to succeed in college. This will be accomplished by improving and expanding our success. PSN model that supports young people in an inclusive and culturally appropriate setting that promotes self-determination and the acquisition of the academic, socio-emotional and life skills necessary for college success and subsequent quality employment in science fields , technology, engineering, mathematics and computer science (STEM) fields of study.
HōkÅ«lani Hui Project ($ 769,642) will create hui (groups) in indigenous Hawaiian local communities on the islands of Oahu, Hawaii, Moloka'i, Maui and Kaua'i for HōkÅ«lani Scholars (i.e. native Hawaiian high school students with potential in STEM) and provide a differentiated HōkÅ«lani program (i.e. one year program on culture, strength and work consisting of hands-on STEM learning; mentoring; academic transition support; paid internship and internship project; and monthly "ohana and personalized support at community centers" meetings.
Kākau mea nui 2.0 ($ 847,245) will address the achievement gaps faced by Indigenous Hawaiian students through the implementation of a teacher-focused, job-integrated professional development program.
The Hawaii Positive engagement project ($ 836,477) The mission is to innovatively meet the needs of native Hawaiian parents, educators and students who have been intensified by the COVID-19 pandemic.
Project Ho'oku'i V: Kilia i ka Nu'u ($ 691,446) will support all Native Hawaiian students, including disabled, at-risk, gifted and talented students, and increase the number of Native Hawaiian students in post-secondary diploma and certificate programs leading to employment.
'Aha Lamakî'Oia'i'o Ho'oikaika A'e or ALO-HA ($ 401,342) promotes the success of Native Hawaiian students by using an evidence-based, tiered support system framed around strategically organized services against five goals aligned with five categories of primary practice predictive of success at the secondary level: (targeted planning; student development; interagency collaboration; family engagement; and program structure).
Hilinehu: initiative to promote leadership in education ($ 853,095) will increase the number and quality of Indigenous Hawaiian graduate kumu (teachers) and administrators retained within the HIDDEN and EUH System.
EUH Where is
Oahu
He Paepae Aloha: a foundation of compassion ($ 941,393) offers Native Hawaiian educational activities to Native Hawaiian students through the development of education and vocational training programs that incorporate:
EUH Hi
Hawaii i ke Alo: facing the road Hawaii ($ 1,017,306) aims to increase access to the Hawaiian language (HLM) digital multimedia assets that promote proficiency in the Hawaiian language by increasing a HLM digital media workforce; and increasing the standardization of the Hawaiian language in STEM fields, and will engage and support approximately 80 high school and college students, 60 teachers, and 10 STEM partners.
Honolulu Community College
The Po'i Nā Nalu Native Hawaiian CTE & STEM Pathways project ($ 457,184) will increase the exposure of Indigenous Hawaiians to vocational and technical education (CTE) and STEM; increase the enrollment, retention and completion of Native Hawaiians in the 23 CTE and STEM programs at Honolulu Community College; increase the career preparation skills of Native Hawaiians to prepare for employment in CTE and STEM; and strengthen the cultural identity of Native Hawaiian students to support academic and professional aspirations and achievements.
Wind Community College
KÅ«kulu 'Ohana: Building the family ($ 589,040) will increase the capacity of Hawaiian language and culture in families to overcome barriers to higher education for native Hawaiian student parents. Ke Kula Kamali'i 'o Hānaiaulu, the day care center at Windward Community College, will leverage student parent engagement in workshops to develop family language capacity and provide college access and success for mākua.
Kaua'i

Community college

MAUŌ: The perpetuation of well-being ($ 585,616) will increase Indigenous Hawaiian success in post-secondary education by ensuring Indigenous Hawaiian students have access to support systems when transitioning from school or work to university; increase funding to support scholarships (tuition, books, fees) and post-COVID support for Indigenous Hawaiian students who are enrolled in Kaua'i Community colleges Wai'ale'ale and the KÄ«paipai programs; provide comprehensive services to native Hawaiian students enrolled at Kaua'i CC's Wai'ale'ale and the KÄ«paipai programs; and develop and implement a resource development model to support the long-term sustainability of the Wai'ale'ale and KÄ«paipai programs beyond the term of this grant.
[ad_2]