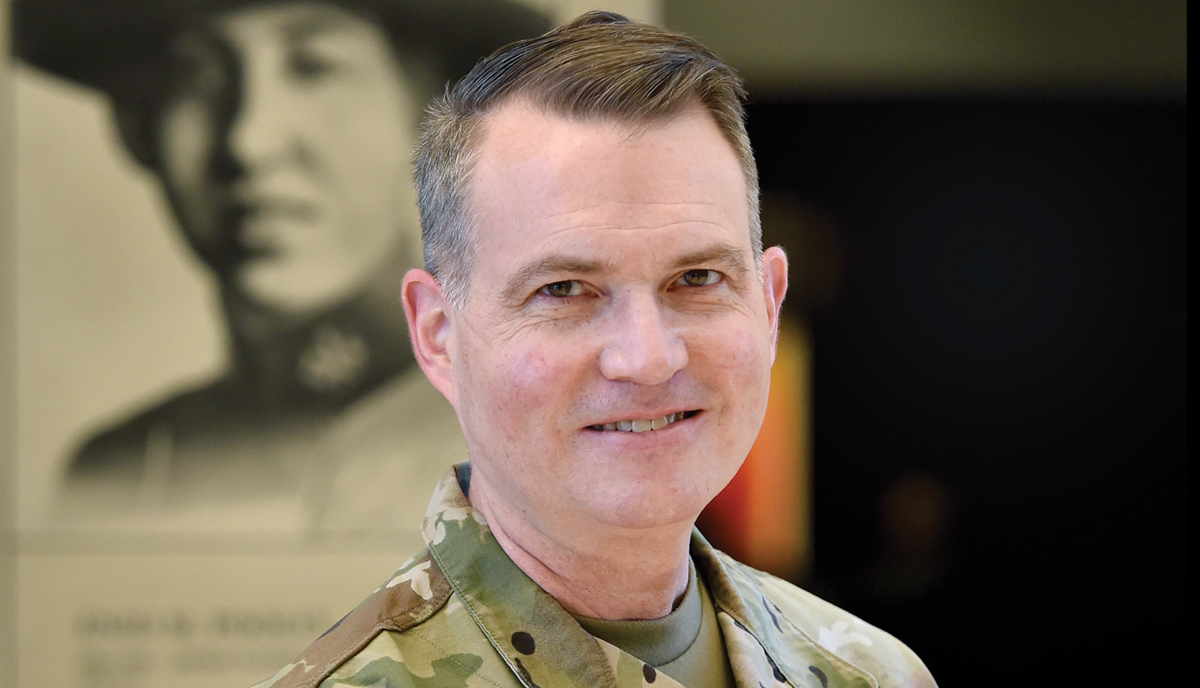 Adaptation to order | University of Virginia School of Law
During his 28-year career in the military, Borcherding was deployed overseas seven times. In his previous position prior to his current employment, Borcherding was stationed in Baghdad as Judge Advocate for Combined Joint Task Force personnel on Operation Inherent Resolve. Previously, he served in the Judge Advocate General Corps across the country and the world: for the 10th Special Forces Group and 4th Infantry Division at Fort Carson, Colorado; the 1st Infantry Division at Fort Riley, Kansas; the Joint Special Operations Command at Fort Bragg, North Carolina; and in Iraq. He also served as Deputy Chief of National Security Law at U.S. Africa Command based in Stuttgart, Germany, and Executive Officer at the U.S. Army Legal Services Agency at Fort Belvoir, Virginia.
Announcing Borcherding's appointment as legal adviser to the Joint Chiefs of Staff, Lt. Gen. Stuart W. Risch, the Judge Advocate General, said, "His selection represents the best of our regiment's deliberate efforts to train, mentor and develop exceptional operational judge advocates. with the versatile experience, broad legal expertise and proven leadership to advise the Joint Force. Colonel Borcherding's strength of character and strategic vision will allow him to excel in this important and crucial mission.
Borcherding is the second AVU law graduate to serve as legal counsel to the Chairman of the Joint Chiefs of Staff, following in the footsteps of retired Brig. General Richard Gross í93, who held the position from 2011 to 2015.
Military families are renowned for their resilience and Borcherding gives that credit to his wife, Anne, who moved with him 14 times during their marriage, and their three daughters.
"We view our service in the military community as a professional calling," he said. "It doesn't make the challenges any easier, but it puts them into perspective when you're confident you're doing what you're supposed to do with your life."
That's true even though Borcherding often can't discuss exactly what he's working on.
"I basically tell them to read the news," he said of his family. "If it catches your eye and it's military-related, we'll probably talk about it and get involved."