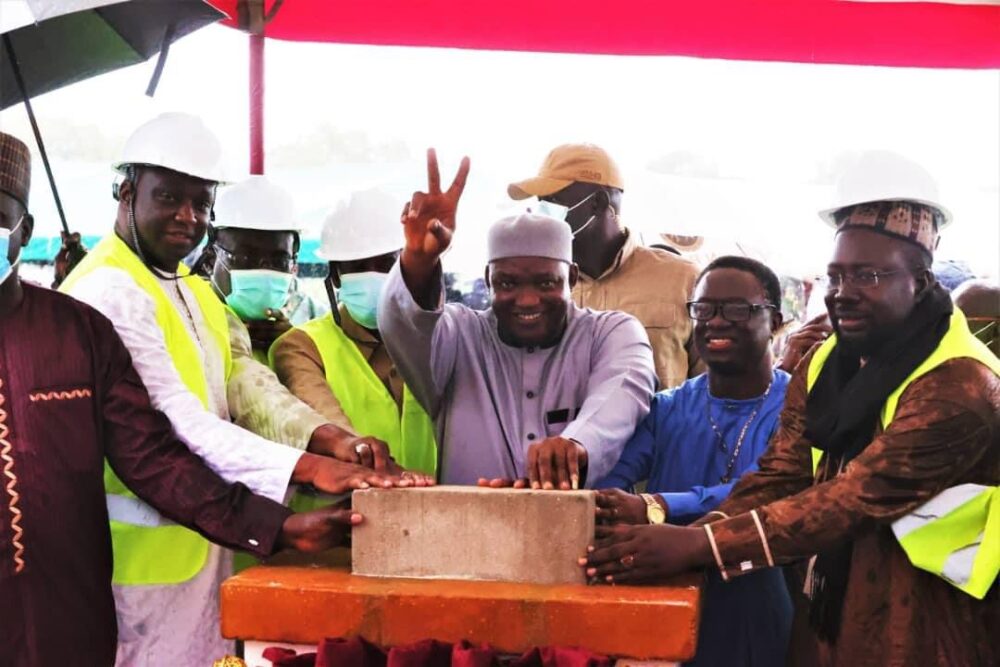 Barrow lays foundation stone for University of Applied Sciences, Engineering and Technology
During his statement, President Barrow said the event featured prominently in the government's education transformation agenda to deliver relevant and quality tertiary and higher education to Gambians.
"In the past, only a privileged few had access to higher education; however, through the National Qualifications Framework, the education system now offers pathways that enable ninth-grade students to choose careers in technical vocational education and training (TVET) and other educational programs. The expansion of these opportunities has necessitated the creation of a university system in applied sciences, engineering and technology, hence the significance of the opportunity.
Now, he said, students who choose to become engineers and architects can go beyond the Higher National Diploma (HND) level to pursue degree programs in engineering and related disciplines at USET.
He thanked the World Bank for the foresight to design a program linked to the Africa Center of Excellence (ACE) initiative to positively influence development. He added that the reality is that Africa must depend on its institutions to develop its human resources and drive economic growth and development.
"With a project that builds the capacity of our institutions to train young Africans on African soil using modern approaches and equipment, we can expect a new Africa capable and ready to meet its challenges. The only regret is that it took far too long to undertake this educational adventure.
Barrow pledged that his government would continue to prioritize the development of the University of The Gambia (UTG), saying he endorsed the effective mechanisms adopted to integrate three Gambia College schools into UTG.
He added that they also endorse the upgrading and strengthening of the Institute of Management Development to deliver degree programs and support civil service reform and broader sector administration programs. .
"Teacher training and education management now have a new dimension that paves the way for higher levels of qualification, leading to degree courses. It is the result of the transformation of the School of Education into a teacher training university.
Barrow stressed the importance of creating multiple pathways for practical education and training, adding that the new Center of Excellence in Science, Technology and Engineering for Entrepreneurship will help the sector deliver programs leading to a degree that will train skilled job creators through entrepreneurship and other electrical outlets. He said such ventures would provide young people with various openings to meet our ability challenges.