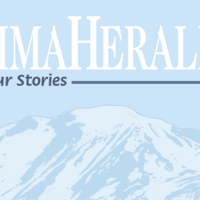 Central Washington Works: YV TECH is more than a professional school | Business
The Yakima Valley Technical Skills Center, or YV-Tech, is perhaps our valley's best kept secret. Opened in 1977, the Skills Center provides vocational and technical training to high school juniors and seniors across the Valley at no cost to students or parents.
Unlike the vocational training of years past (reflection classroom), YV-Tech offers programs that prepare students for high-demand, high-wage industries and STEM-related careers (science, technology, engineering, and math). Courses range from "traditional" CTE like auto collision and repair, carpentry/construction, and cosmetology to STEM programs like dental assisting, nursing assistant, physical therapy, unmanned aerial systems, and even cybersecurity. (The full list of programs can be found at yvtech.com.) Classes consist of classroom instruction combined with skill-based application using state-of-the-art equipment not available in traditional high schools.
Students learn by doing. For example, in the Unmanned Aerial Systems program, students build their own unmanned aerial vehicle. They fly (and crash) their UAV and repair it, sometimes making the necessary part on the class 3D printer. Students don't read about UAVs, they build, fly and rebuild UAVs with the help of dedicated teachers with real industry experience.
YV-Tech can be a university alternative. Students graduate with in-demand technical and soft skills and hands-on industry experience. Additionally, many programs offer industry certification, required licenses, and college credits. YV-Tech also offers pathways to paid internships and apprenticeships, giving graduates a leg up on other job seekers. For YV-Tech graduates, work really can be the next step.
If a four-year college is the goal, YV-Tech can be a college route. Competency Center graduates enter post-secondary education with a better understanding of the field that is right for them, saving them time and tuition costs. Additionally, some courses allow students to earn college credit while in high school through dual-credit articulation agreements with Yakima Valley College, Perry Tech, Walla Walla Community College, and Columbia Basin College.
In response to changes in the IT industry, YV-Tech will launch a new cybersecurity program in the fall. The program introduces the tools and concepts of cybersecurity and encourages students to create solutions for a trusted cyberinfrastructure that moves and processes information securely.
Also new is a recorded apprenticeship for young automation technicians developed in partnership with the Aerospace Joint Apprenticeship Committee (AJAC), South Central Workforce Council, South Central Washington STEM and Career Connect Washington. The apprenticeship combines paid on-the-job training and classroom instruction at YV-Tech. Young apprentices will become proficient in the management, repair and maintenance of computer-controlled systems and robotic devices used in industrial and commercial facilities.
The 2,000-hour apprenticeship provides a high school diploma, pathway level map, and short-term college certificate for careers in the aerospace, manufacturing, and agricultural processing industries.
Students in good standing from area high schools, home school, private schools, and GED students between the ages of 16 and 20 can participate in YV-Tech for free. The Competency Center is on South 18th Street in Yakima and has a satellite campus in Sunnyside. Students attend YV-Tech for half of their day and their home high school for the other half of their day.
To learn more about this best-kept secret, visit yvtech.com.
Michelle Smith is an employer engagement analyst for the South Central Workforce Development Council in Yakima.