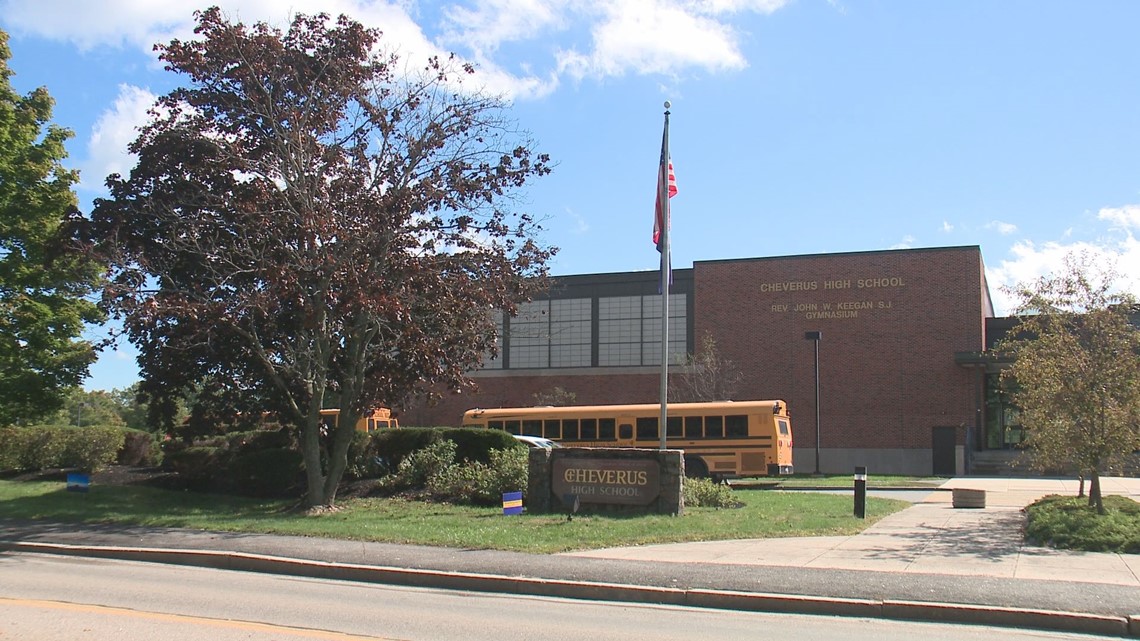 Cheverus High School is the first religious school in Maine approved for tuition reimbursement
Cheverus students can now use public funds to get their religious education, following a Supreme Court ruling in June.
PORTLAND, Maine — Students at Cheverus High School, a Roman Catholic college preparatory high school in Portland, will now have the opportunity to obtain taxpayer funds to help pay for their education.
Cheverus was the only religious school to apply to participate in the state's tuition reimbursement plan, and the state approved its application.
The Supreme Court ruled in June that Maine can no longer exclude religious schools from a Department of Education program that helps families who live in towns without public schools receive tuition assistance. The program allowed parents to send their children to public or private schools, but excluded religious schools.
Institute for Justice attorney Michael Bindas, who fought the state's religious exemption, said he was not surprised only one school applied after comments from the attorney general of the Maine, Aaron Frey.
"Given his statement, which suggests that he will continue to look for ways to exclude schools that have teachings that he finds likely objectionable, it does not surprise me that some schools have been understandably reluctant to apply," he said. Bindas said.
In a statement following the Supreme Court's 6-3 vote, Frey said, "I intend to explore with Governor Mills' administration and members of the Legislative Assembly statutory amendments to address to the Court's decision and to ensure that public money is not used to promote discrimination, intolerance, and bigotry."
The next sentence at the end of the Attorney General's statement reads: "Educational institutions that accept public funds must comply with the anti-discrimination provisions of the Maine Human Rights Act, and it would force some religious schools to eliminate their current discriminatory practices."
Bindas said there is a key difference between funding schools and funding students trying to get an education.
"It's about providing public funds to individuals and empowering them [about] where to use that money to provide an education that their parents think will best meet the needs of their child," Bindas said.
Christian Civic League of Maine executive director Carroll Conley said he hopes Cheverus will be the way forward and is optimistic more schools will apply in the fall of 2023.
Conley said he was disappointed with Frey's statements.
"To label someone … as bigoted or as being unloving, indifferent, or discriminating, I think that's a very broad and unfair blanket to throw at people," Conley said.
Bindas represents families who have sued to send their children to religious schools in Bangor and Waterville.
Bangor Christian Schools would not comment on their decision to waive their opportunity to apply. In an email, Temple Academy Superintendent Kevin Wood said, "We haven't even had the time or the need to review the decision…"
NEWS CENTER Maine attempted to contact administrators at Cheverus High School but received no response.
The case is back in the US District Court, where it is awaiting finalization, according to Bindas.
Bindas said the state takes the position that the court "should not issue an order prohibiting the state from enforcing religious exclusion, even if the Supreme Court has declared it unconstitutional."
More stories on the Maine News Center