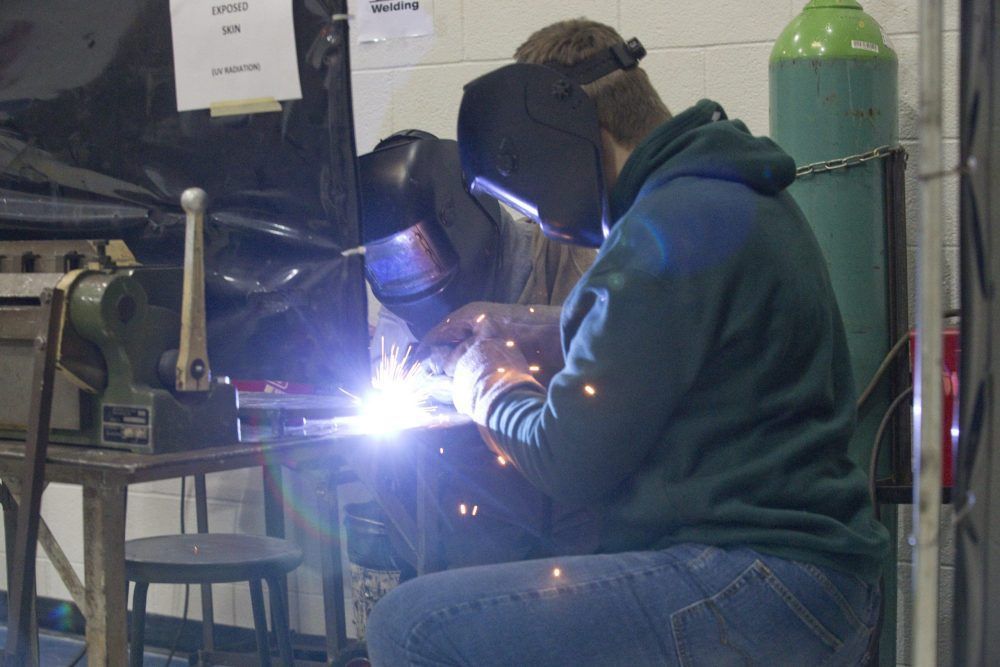 'Disintegration' plan to replace vocational school leaves counselor uneasy
Content of the article
It's a battle between the head and the heart, said a school counselor.
Content of the article
The future of B. Davison, a vocational high school in London, is at the heart of a dispute over where and how struggling high school students should be allowed to learn. And it left administrators angry at Tuesday night's meeting of the Thames Valley District School Board.
It turns out administrators will have little say in saving B. Davison — at least in its current form as an alternative to a typical high school — as the board grapples with a years-long process to "disintegrate" his system.
Under this model, which began rolling out in 2020, students at all schools should have the option of preparing for one of three pathways upon graduation: college, university, or the workforce. It also means that students who need courses like those offered at B. Davison are instead directed to similar opportunities at their home high schools, depending on where they live.
Content of the article
"My head and my mind accept all of this information as the truth. My heart has a completely different feeling," London administrator Sheri Polhill said.
She called the staff presentation "compelling," but said she was concerned about students who found a sense of community in struggling B. Davison at other schools, where they are placed simply because of geography.
"How are we going to make homeless students like B. Davison feel the same at their regular community high school?" Polhill said. "I really think it's a special feeling that students who historically went to B. Davison really, really needed."
Content of the article
Enrollment at the school has been declining for years, board staff said, although trustees and some Londoners are split on whether the decline is simply due to family choices or because the school board has ceased to share B. Davison as a viable option. Parents, graduates and members of the community sounded the alarm last year about a possible school closure after announcing that enrollment was halted.
The Trafalgar Street School will not be closed, council staff said repeatedly on Tuesday, but rather considered for future "programming options" and "potential use" of its square footage.
There are now only 76 students enrolled in the vocational school, which offers courses in hospitality, welding, construction, auto mechanics, horticulture and cosmetology, as well as co-op programs and some university courses. Many courses help students enter the job market directly after graduation.
Content of the article
"As a board, we need to challenge assumptions about what students are able and the belief that some students are less capable than others," Associate Principal Riley Culhane told trustees on Tuesday.
He said families had expressed concerns about the variety of classes offered at their home schools. All schools now have a greater range of options to cater to different learners, administrators heard.
TVDSB staff came prepared with answers that sounded like selling points for the new system, dancing around numerous questions from administrators about whether B. Davison's current model can be saved and the power of administrators to run a change of course at this point.
Culhane and other school board principals have argued that the use of 'streaming' – screening students based on their ability and academic achievement – amounts to discrimination, disproportionately hitting black students , Indigenous and other marginalized students, and potentially delaying their future opportunities.
Content of the article
There were few choices for administrators, who received Tuesday's presentation simply as an update, but will be able to make decisions about future uses of B. Davison when those options are presented as part of a larger package. .
Londoners or groups can submit written comments or request to present to trustees about this lineup at the November 1 board meeting, although staff did not highlight the desirability at the meeting. . All written contributions and delegation requests are due by 4 p.m. Oct. 21, according to the TVDSB website.
"We must provide students with choices that lead to the most ultimate success for them. Students are choosing not to leave their home community to go to a one-track vocational school," Education Director Mark Fisher said Tuesday when Polhill asked if administrators could still step in to stop the changes at B. Davison.
"Single-track vocational schools do not best meet the needs of students," he added.