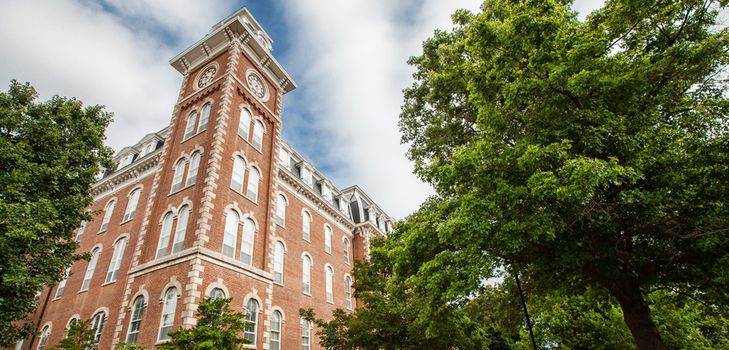 Enrollment up 8.3% at the University of Arkansas; up nearly 11% at NWACC
Student enrollment is up at NorthWest Arkansas Community College in Bentonville and the University of Arkansas in Fayetteville from a year ago. UA officials reported on Thursday (September 8) that on-campus enrollment topped 30,000, with a record number of more than 7,000 freshmen enrolled.
The 11th day snapshot, required by the Arkansas Department of Higher Education, shows overall enrollment at 30,936 (including undergraduates, graduates and law students), a 8.3% increase over the previous year, one of the largest increases in the past decade, the college report.
First-year enrollment stood at 7,099 students, up 17.1% from a year ago. The UA said it marked the second consecutive year of unprecedented single-year growth in the freshman class. Although there is still an influx of students from Texas, the UA said a record 15,479 students were from the natural state, or about 50% of the total student population. Of incoming freshmen, 39.9% are from Arkansas.
"Enrollment at the University of Arkansas is booming," said UA acting chancellor Charles Robinson. "We have a record overall enrollment rate and the highest enrollment of new freshmen ever. I am very proud of the record number of Arkansans in the freshman class and overall enrollment. This continued growth underscores that UA is a destination institution attracting students both to Arkansas and from across the country. The freshman class will have the highest incoming GPA in our history; these students are ready to succeed. This is all good news for our campus and for our state.
The university also reports that 1,144 of the students enrolled this fall are from other countries and 1,543 students transferred to AU from other institutions. Graduate students and those attending law school total 4,667 this semester.
Preliminary figures indicate a significant increase in the number of students from various communities, with 7,101 students enrolled in total. The biggest increase was in the Hispanic community, which was up 12.3% from a year ago.
The NWACC also reported a 10.75% increase in fall enrollment compared to last year's fall semester. The two-year college reported that 7,839 students took college-credit courses this fall. Overall, the college has an enrollment of 9,475 students, which includes those taking industry credit courses and professional courses. Preliminary registration was taken on the 11th day of class.
"Enrollment growth requires the intentionality and dedication of all of our faculty, staff, advisors, deans, and administrators," said NWACC President Dr. Dennis Rittle. "Thank you, NWACC team, for working together in an innovative and collaborative way to serve our students and provide a high quality workforce to our industrial and academic partners. Together we succeed.
John Brown University in Siloam Springs did not respond to requests for preliminary enrollment data.