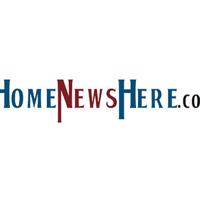 Fixing of the date of the special election relating to the vocational school | Winchester
WINCHESTER – The city has officially announced that the special election to fund part of the North East Regional Technical Secondary School in Wakefield will take place on Tuesday, January 25 from 11 a.m. to 6 p.m. at City Hall. The city clerk will execute it as for early voting.
The ballot will contain a question, asking residents to support the town's contribution to school costs to construct a brand new building on the site at 100 Hemlock Road in Wakefield (up the street from the secondary school Wakefield Memorial). The total cost of the project is expected to exceed $300 million; however, Winchester, as the district with the lowest enrollment, is expected to pay about $1.5 million after the Massachusetts School Building Authority reimbursed nearly 80% of the project.
According to board chairwoman Susan Verdicchio at last month's autumn town meeting, the original school building was built in 1968. It houses 1,250 students from across the Middlesex region, including Winchester , Woburn, Wakefield, Chelsea, Saugus and Revere, among others. . Verdicchio called the facilities outdated with outdated technology inside.
She said a new building would have four stories and accommodate 1,600 students with state-of-the-art technology. She also noted that the construction would meet the LEED Silver rating.
Although Town Meeting has already voted to fund the project, because two communities did not, each community that sends students to school must now hold a special election on January 25 so that the project can obtain funding. in time to receive full support from the MSBA. Otherwise, the MSBA would offer slightly less financial support, thereby increasing Winchester's overall contribution. Without MSBA support, Winchester would owe $2.75 million (although the project is highly unlikely to proceed without state funding).