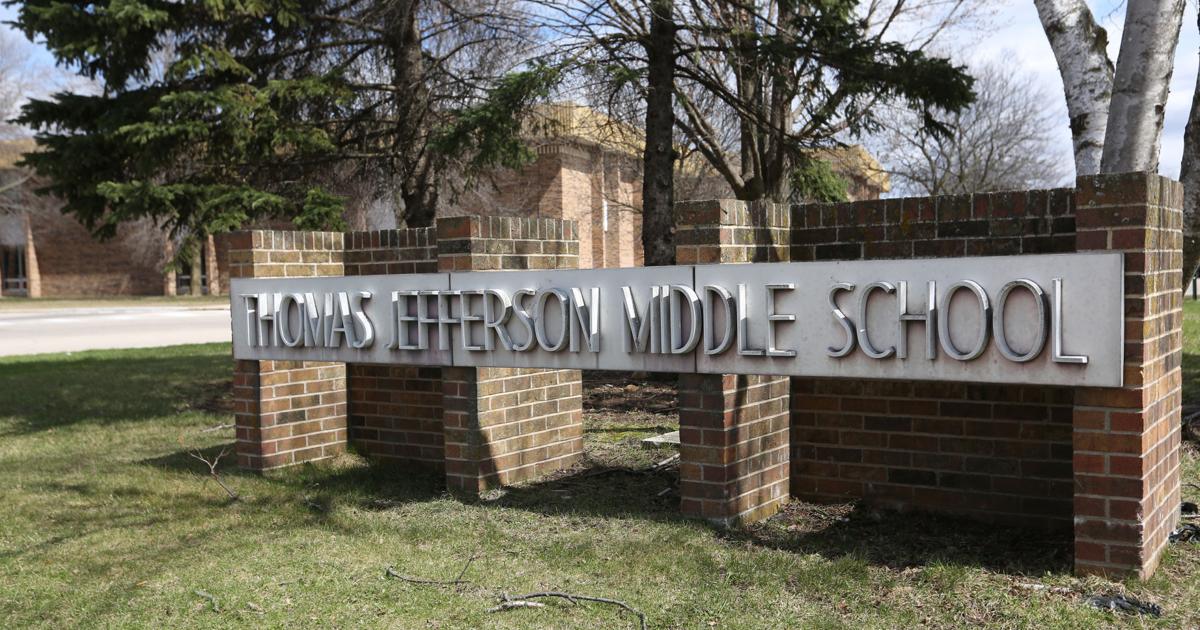 Jefferson Middle School will be the next public school in Madison to get a new name | local education
Thomas Jefferson Middle School will be the next public school in Madison to consider changing its name due to its namesake's history of owning slaves.
Jefferson Middle School principal Sue Abplanalp formally asked the board and superintendent to initiate the name change process during Monday's regular board meeting.
District spokesman Tim LeMonds said the request is based on community feedback on the matter and Superintendent Carlton Jenkins will request the creation of an ad hoc committee to begin exploring the potential name change. in accordance with board policy.
Jefferson Middle School was named after America's third president. Jefferson was the primary author of the Declaration of Independence, a key adviser on the drafting of the U.S. Constitution, and a slave owner.
"I think it's important. I think we need to change the way we remember history. We need to be real but also thoughtful about the reality of slavery in this country," said Board Vice Chairman Savion Castro.
Jefferson Middle School staff members and parents of students at the school requested that the name be changed through a number of different submissions to Jenkins, through emails, letters and community outreach. , Castro said.
Each council member will select two citizens to sit on the 12-person ad hoc committee, as well as a liaison officer. Two of these citizens selected by the school board of seven people will be designated as substitutes in the event of the resignation of a member of the ad hoc committee.
The board plans to appoint the ad hoc committee at a special meeting scheduled for March 13.
Members of the ad hoc committee will meet over a period of three months to receive community feedback and deliberate on the name change before submitting their recommendation to the Board of Directors for final approval.
The request comes after the board voted unanimously to rename James Madison Memorial High School to Vel Phillips Memorial High School, in honor of the first black woman to graduate from University of Wisconsin Law School, winning a seat on the Milwaukee City Council, become a judge in Wisconsin, and get elected to statewide office. She died in 2018 at the age of 95.
A committee of community members tasked with renaming the secondary school presented its suggestion to the council's operations task force in November after a five-month deliberation process. The committee narrowed a list of 26 names to four and ultimately settled on Phillips in a 10-1 vote in October.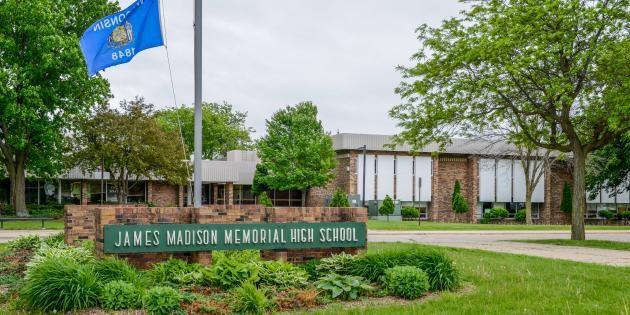 The high school's name change is the latest move spurred by black students pushing for a racial reckoning at Madison. Memorial alumna Mya Berry called on the board to rename the school in August 2020 because James Madison, the fourth U.S. president and city namesake, was a slave owner.
In December 2020, an ad hoc Madison School Board committee, formed to rename Falk Elementary School, voted unanimously to recommend that the building be named after Milele Chikasa Anana, a prominent civil rights activist and the first African- American to be elected to a public school board in Wisconsin.
Falk's name change committee was formed in August 2020 after a group of school staff, parents and community members submitted a letter in July of that year requesting that the Southwest Side Elementary School be renamed, after a 2018 discovery by UW-Madison researchers that Philip Falk, the building's namesake and former Madison school superintendent, was among a group of UW students -Madison who shared a name with the Ku Klux Klan.
The university removed the names of other famous alumni, including Oscar-winning actor Frederic March, who were associated with the same KKK group. The NAACP called for March's name to be reinstated after further research revealed he had been a civil rights advocate throughout his career.
This story takes a look at the experience of educators in the region amid the national push to "ban" critical race theory – a theoretical framework s…
This story was an absolute doozy. I started writing it after the Madison School District accidentally released a long-sought report to the Ist…
This story was written following a second discovery of hidden cameras linked to the neighborhood. This time, evidence was found that overseer…
The 2021 state superintendent race was the only statewide contest on the ballot and, being the education reporter at the State Journal, I p…
The 2021 state superintendent race was the only statewide contest on the ballot and, being the education reporter at the State Journal, I p…