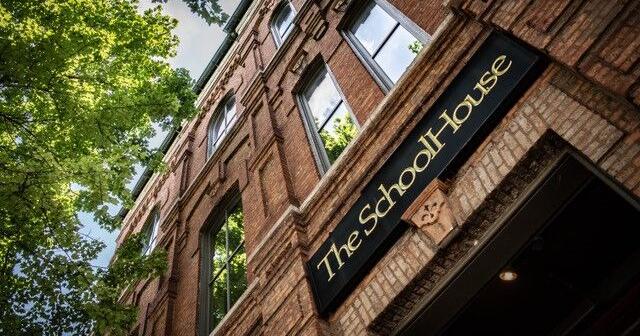 Simmons College Purchases Historic Site of Kentucky's First Black Public School | News
LOUISVILLE, Ky. (WDRB) — Simmons College of Kentucky is bringing a former Louisville school building back to its roots.
The college purchased the Central Colored School building, which was the first black public school in the state. It is on West Kentucky Street.
The Stewart Agency purchased the building in 1980 and used it as their headquarters.
Company executives said they were pleased to sell the building to Simmons.
"This building has had so many lives, first as a historic educational facility and ultimately as a home for our company's learning and creativity," said agency founder Dan Stewart. and creative director, in a statement. "We feel fortunate to have served as stewards in its preservation and to pass it on to Simmons College, where it can once again become a center of education and culture."
The sale of the building was concluded on Friday, February 25. As the only historically black college and university in the state, Simmons plans to use the building as office space for the National Baptist Convention of America, International, Inc.
"We were thrilled when the Stewart agency welcomed our interest in acquiring this landmark," Dr. Frank Smith Jr., Simmons senior vice president, said in a statement. "This is an opportunity to tie this building directly to the cause of advancing education through a historic Black led and governed institution. The Stewarts are to be commended for preserving the facility at benefit of future generations."
Related stories:
Copyright 2022 WDRB Media. All rights reserved.