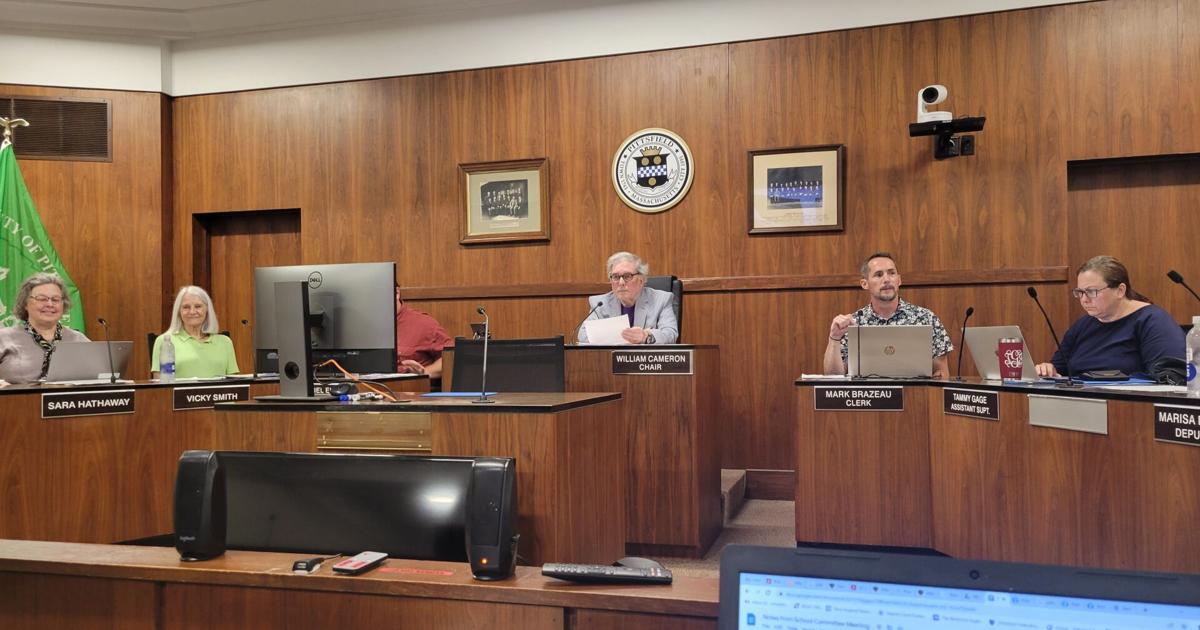 Taconic High School Explains Plans to Become a Comprehensive Vocational School, Providing Technical Education to Students in Its Future | Berkshires Center
PITTSFIELD – Taconic High School in Pittsfield could become a comprehensive vocational school, exclusively enrolling students seeking vocational and technical courses.
The move would mean that starting in the fall of 2023, Taconic would only enroll students in career and technical education classes — known as CTE in shorthand — in its freshman class.
The school would not have full CTE students until fall 2026, allowing the last class of non-CTE students, who will be freshmen this year, to graduate.
Trustees say the move would help fund CTE programs and thus provide students with more opportunities. It would also help Pittsfield High School with its enrollment, as non-CTE students could enroll there as a next step.
The conversion to a full vocational school is still a long way off. Administrators will need to hold listening sessions with students, families and community stakeholders and ultimately bring the issue to a vote for the Pittsfield School Committee. For now, they have presented their plans for the school.
CTE classes provide students with technical skills, certifications, and job training for a specific profession while emphasizing academics.
This is a common path for students who want to work in technical fields, such as construction, health services, initial education, manufacturing, and information technology, among others.
"We want to start viewing CTE as a focused, rigorous elective path that has these lifelong benefits for our students," said Taconic Principal Matthew Bishop.
Among these benefits is the ability for students to complete with college credit or advanced placement in their fields of study, as well as industry-recognized certifications.
Taconic's enrollment trends have seen consistent increases for CTE courses over the years. In the 2022-2023 school year, only 45 out of 236 students in its incoming freshman class will be non-CTE students.
Tammy Gage, assistant superintendent for college and career readiness at Pittsfield Public Schools, said the change would help manage the costs of CTE courses, which quickly add up.
Between mechanical equipment, maintenance and repair, licensing, safety and personal protective equipment and more, CTE classes tend to receive higher state reimbursements, Gage said.
"Professional education is expensive," Gage said. "By limiting enrollment at Taconic, where we might be heading, we are reducing the funds needed to maintain these programs for a state-of-the-art school that was built with taxpayer dollars."
The plans would also go towards helping Pittsfield High School enroll. Over the past five years, Taconic has gained 126 students and Pittsfield High has lost 189 students.
If Taconic became a full vocational school, Pittsfield High would accommodate a number of its non-CTE students. Some students would also have the option of going elsewhere.
The change would also give non-CTE students more options for electives and internships, Pittsfield High School principal Henry Duval said. Moving non-CTE freshmen to Pittsfield High, where class sizes have been shrinking over the years, would be mutually beneficial, he said.
Still, some committee members were concerned that Pittsfield High needed renovations before taking on the additional responsibility of students.
School board vice-chairman Daniel Elias said he has no doubts the Taconic program is a success, but noted that some physical attributes of Pittsfield High School, such as carpeting, tiling and parts of the original building, needed to be updated before more students were diverted there.
"If you fix an old car but you don't fix the engine, you still have an old car," Elias said.
Committee Chairman William Cameron also expressed concerns about the transition period, noting that Taconic administrators would "essentially be running two schools in the same building" as non-CTE classes would be phased out.
Bishop argued that, as things stand, he is "essentially running three schools" due to scheduling issues. CTE students in grades 9 and 10 follow a different timetable than their counterparts in grades 11 and 12, and non-CTE students also follow a different timetable, which essentially results in three timetables with some inefficiencies.
Focusing on the CTE program would allow for more flexibility in students' schedules, he said, and provide them with more opportunities for different classes.
Committee members were receptive to the plans. Elias said he liked the focus on this particular group of students. Committee member Sara Hathaway also shared an anecdote about a student she met a few years ago who said, "I only go to school because they let me weld stuff ".
Focusing more on those options will help children find a way forward, she said.
"Take welding and the love of welding and build it," Hathaway said. "He would have been in that building all day if those options had found him."
Administrators plan to hold listening sessions with students, families and potential speakers over the next few months.