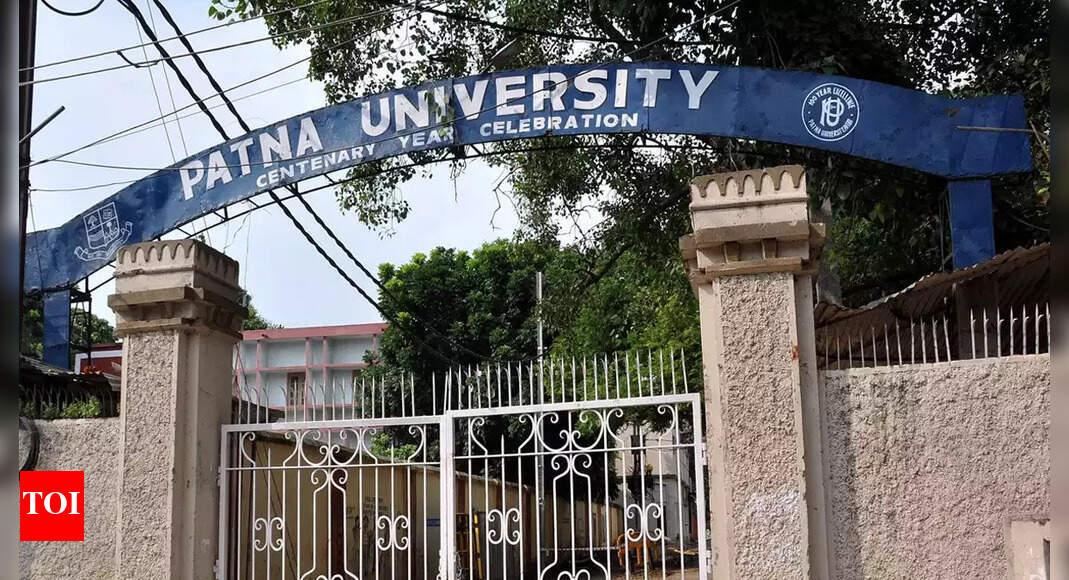 PATNA: The University of Patna (PU) will introduce a Choice-Based Credit System (CBCS) in all of its regular courses at undergraduate level from the next academic session (2022-2023).
A decision in this direction was taken at a meeting of academics and UP officials held on Friday under the chairmanship of the Vice-Chancellor (VC), Girish Kumar Chaudhary. It was decided to start without further delay the necessary preparations for the implementation of the CBCS.
The VC formed a six-member committee headed by the Principal Professor of the Department of Applied Economics and Business, NK Jha, to formulate the admission order and examination regulations for the courses of the UG according to the CBCS model in light of UGC guidelines. The other committee members are Shankar Kumar (physics), Rakesh Ranjan (political science), Siddharth Bhardwaj (economics), Shekhar (geology) and Shobhan Chakraborty (English). The professor responsible for the PU IT unit will provide all technical assistance to this committee.
UP's dean of student welfare, Anil Kumar, said the ordinance and regulations drafted by this committee would be submitted to the academic council and the university union for approval. "They will then be sent to Raj Bhavan for approval by the governor. If the regulations are approved by him, PU will become the first university in the state to introduce the CBCS and the semester system at the UG level, "he added.
A detailed discussion on the revision of the UG and PG course curricula under the CBCS was held on Thursday at a high-level meeting at Raj Bhavan and the VCs of all universities decided to revise their curricula with a view to make them socially relevant.
In 2019, the Chancellor's secretariat announced that the CBCS would be introduced at UG stadium in all colleges from the next session (2020-2021) and even embarked on the development of uniform ordinances and regulations. He had also initiated steps to revise the syllabuses of the UG in accordance with the CBCS. But the same has not materialized due to the Covid-19 pandemic.
PU had implemented the CBCS at the PG stage from the 2018-2019 session, but it could not implement the same at the UG level because most of the colleges were not prepared for it. However, some self-funded (professional) PU courses taught in different colleges have already introduced CBCS from the 2019-2020 session.
Source link