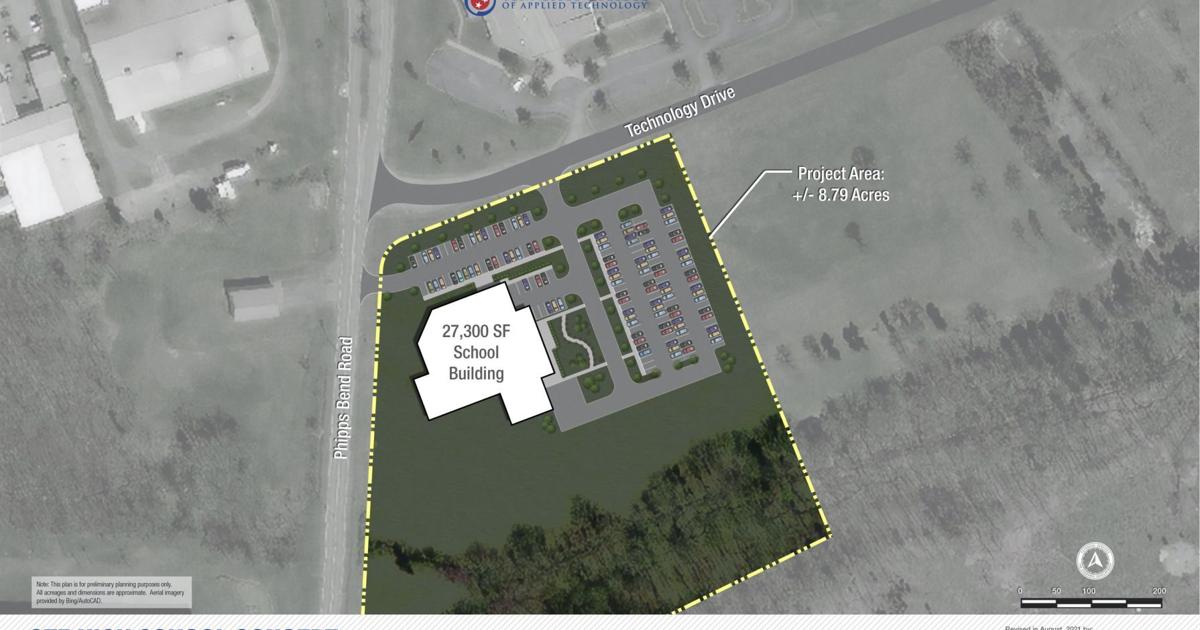 You Can Help Advance The New Phipps Bend Vocational School Project By Completing A Survey | Rogersville
I'll get straight to the point this week. We need your help!
As you may have seen recently in the press, we are proposing to build a new facility in the Phipps Bend Industrial Park to serve as an advanced technical training center. Students from Cherokee, Clinch and Volunteer would be taken by bus to this location to participate in advanced CTE (Career Technical Education) courses.
That's why we need your help in deciding which programs are most important to our community and our local economy. We're asking local business and industry leaders to complete a short survey that will highlight the top needs among current staff and new hires.
The survey is straightforward and will only take a few minutes to complete, but the feedback will be invaluable to this team.
We need to know what the skills gaps are in the current workforce and those entering it today.
The survey can be viewed on the Career and Technical Education page of www.hck12.net
It is far from a new idea. I've heard people here talking about it for years. As it turns out, the conditions are right to move the idea forward today.
How can CTE help your business?
Quite simply, we need to know what you need so that we can make adjustments and make sure we deliver what you need.
We have assembled a team of school and community leaders to begin looking at what programs would be offered in this building once it is completed.
We need to do it now so that the building can be designed to meet the specific needs of the programs.
For example, the architects designing the building will need to know if we plan to include a welding shop or a nursing skills lab, both of which require some up-front planning in terms of layouts and building systems like ventilation.
Why build a new building for CTE?
There are a few answers to this question. First, at Cherokee and Volunteer, we just don't have space in the CTE building. We're in the process of opening a machine tool program in Cherokee (tentatively opening August 2022), and that will take up the last square foot of store space available. The second reason, however, is the one that gets me excited when I tell people how this building will help students in Hawkins County.
That is, this facility will allow us to give students access to programs that are not available on their home campus. For example, once we open the machine tools program in Cherokee, starting today, only students who are zoned for Cherokee will have access to this program.
However, if we build this facility and move this program to the new building, then it would be open to students from all three schools. The third reason we want to do this is to host some of these training opportunities in a building inside the industrial park and across from the TCAT campus.
Our students would continue to take advantage of dual enrollment opportunities on the TCAT campus, and potentially in the new building during and after the traditional 8-3 school day.
In addition, we want the building to be used long after the traditional school day ends at 3:00 p.m. We hope that TCAT and Walters State Community College will use the building as a satellite campus for evening adult education classes.
Finally, we believe all of these things will translate into an improved ability to recruit new businesses and industries to the area, which is a win for everyone in Hawkins County.